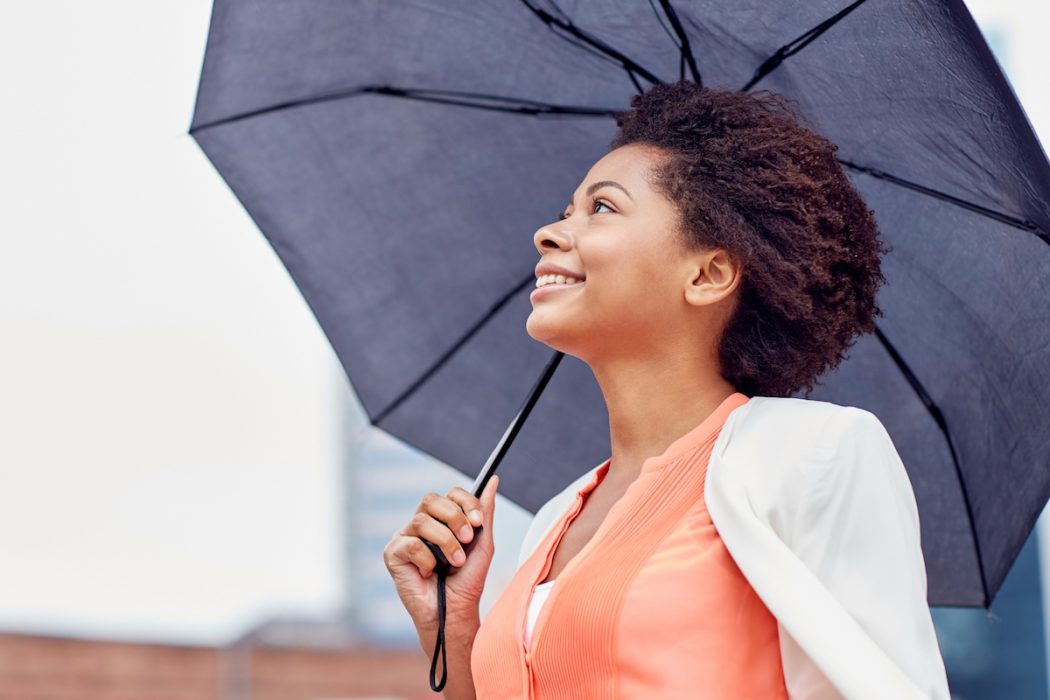 01 May

Protecting Your Hair on Rainy Days

Which kind of girl are you during rainy days? Do you slick your hair back into bun or twist it up into a protective style? Do you prefer to wear a hood or protect your tresses with a sturdy umbrella?

We all know April showers bring May flowers but it definitely takes a toll on our hair and fashion choices. Although it's rainy, don't let the inconsistent weather dampen your spirit.

You can still stay fly and dry during this season. Add some fun and trendy rain accessories that show your personalty and will keep your hair in tact.

A rain coat with a little extra flair or a rain hat to tuck your hair under. If you're not a hat girl, a cool vinyl umbrella which is right on target with the see through trend. Even funky rain boots with a pop of color will help brighten your day.